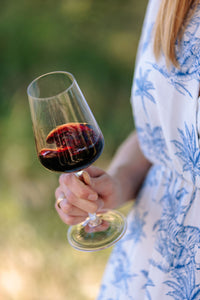 La Maison Osoyoos Larose
Welcome to La Maison Osoyoos Larose, a wine community
unlike any other.
Osoyoos Larose has been producing celebrated wine for more than 20 years. Now, for the first time, we are opening our cellar and library selection of wines to share with a select few.
As a La Maison Osoyoos Larose member, you'll enjoy privileged, unprecedented access to some of the most prestigious bottles of Osoyoos Larose, and indeed the Okanagan Valley, courtesy of three annual shipments of unique, hard-to-come-by wines, carefully assembled by our winemaking team.
Back vintages, pre-releases of new vintages, and large format bottles of Le Grand Vin… all this and more awaits La Maison Larose list members. Limited memberships available.
Learn more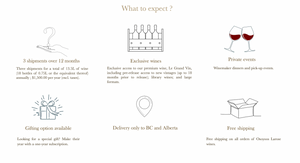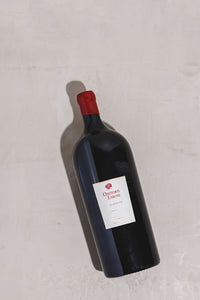 FAQ
---
Membership to La Maison Larose follows straightforward steps designed to deliver amazing wines to your doorstep.
Your membership to La Maison Osoyoos Larose starts with an easy one-time signup process, which then entitles you to one year's worth of shipments, for a total of three shipments...
Welcome to Osoyoos Larose's exclusive wine list, a wine community and wine subscription unlike any other: La Maison Osoyoos Larose.